Hawaii Auto Loan Application
Application disclosure
Hawaii Auto Loan Application Disclosure and Agreement
You understand and agree that you are applying for credit by providing the information to complete and submit this credit application. We may keep this application and any other application submitted to us and information about you whether or not the application is approved. You certify that the information on the application and in any other application submitted to us, is true and complete. You understand that false statements may subject you to criminal penalties.
The words "you", "your" and "yours" mean each person submitting this application. The words "we", "us", "our" and "ours" as used below refer to us, the dealer, and to the financial institution(s) selected to receive your application.
You authorize us to submit this application and any other application submitted in connection with the proposed transaction to the financial institutions disclosed to you by us the dealers. This application will be reviewed by such financial institutions on behalf of themselves and us the dealer. In addition, in accordance with the Fair Credit Reporting Act, you authorize that such financial institutions may submit your applications to other financial institutions for the purpose of fulfilling your request to apply for credit.
You agree that we may obtain a consumer credit report periodically from one or more consumer reporting agencies (credit bureaus) in connection with the proposed transaction and any update, renewal, refinancing, modification or extension of that transaction. You also agree that we or any affiliate of ours may obtain one or more consumer credit reports on you at any time whatsoever. If you ask, you will be told whether a credit report was requested, and if so, the name and address of any credit bureau from which we or our affiliate obtained your credit report.
You agree that we may verify your employment, pay, assets and debts, and that anyone receiving a copy of this is authorized to provide us with such information. You further authorize us to gather whatever credit and employment history we consider necessary and appropriate in evaluating this application and any other applications submitted in connection with the proposed transaction. You understand that we will rely on the information in this credit application in making our decision.
We may monitor and record telephone calls regarding your account for quality assurance, compliance, training, or similar purposes.
FEDERAL NOTICES
IMPORTANT INFORMATION ABOUT PROCEDURES FOR OPENING A NEW ACCOUNT
If applicable to your credit transaction, to help the government fight the funding of terrorism and money laundering activities, Federal law requires all financial institutions to obtain, verify, and record information that identifies each person who opens an account. What this means for you: When you open an account, we will ask for your name, address, date of birth, and other information that will allow us to identify you. We may also ask to see your driver's license or other identifying documents.
LIABILITY DISCLOSURE
Auto X-Change Inc. is responsible for and handles all transactions initiated through Hawaiiautoloans.com. By hitting "Submit Application" you agree to indemnify and hold harmless Very Lucrative Media LLC dba Hawaii Auto Loans and losses, liabilities and claims arising out of or related to this transaction.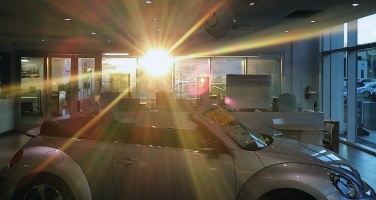 Let HawaiiAutoLoans.com be the ray of light that guides you throughout your car purchase.
Hawaii Auto Loans can get you the car, truck, van or suv you want. We've assisted with thousands of loans in hawaii over the years and have the experience to save you time and money. (Headaches also)

Feel free to give us a call if you have any questions. There's absolutely no obligation and we are a free service. We'd be happy to chat with you about auto loan options for you or your friends and family.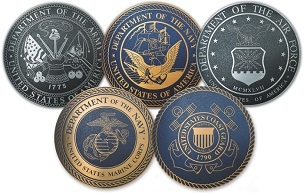 Hawaii Auto Loans is proud to serve our local military. Whether you're new to the islands or have been stationed here for a while... We can help you find the perfect vehicle and auto loan. Air Force, Navy, Marines, Coast Guard and US Army car loans are our specialty!

We have years of experience helping our military find the perfect vehicle and loan. We've assisted E1's to Officers. Good credit, bad credit or no credit at all. Hawaii Auto Loans can find a solution to meet your needs. Lenders we work with include MILES, SNAAC, Local Banks and various Federal Credit Unions. Get your specialized military car loan today. Ask about our special military discounts on vehicles.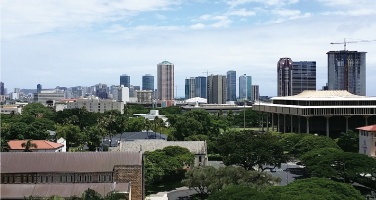 Please call 524-LOAN (5626) if you are having web browser compatibility issues with our normal application form.

Hawaii Auto Loans has many new Auto and Car financing programs available. Feel free to call us for more information at anytime.